MOURNING AND CELEBRATION

Author - Anil Chawla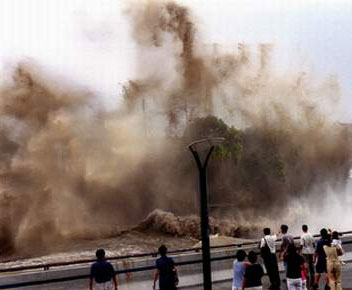 On the morning of 26 December 2004, disaster struck on the eastern coast of India in the form of Tsunami waves. More than 7000 persons have died. Many are reported missing. Loss to property is gigantic. The whole nation is shocked and sad. The surprise is that Government of India has not declared national mourning when the whole of the country is really in a state of mourning.
A few days back PV Narsimha Rao, the former Prime Minister, died at the age of 83 after a brief illness. Government of India immediately declared a national mourning of seven days. Narsimha Rao had lived a complete life full of achievements and joys. His final departure was not untimely. Though the country will miss his talent, experience, advice and intellectual capabilities, his final departure deserved to be celebrated as culmination of a successful journey.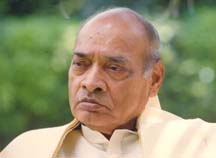 On a personal note, if I live long enough to be 75, I shall like my death to be celebrated by all those who love me. Let there be no tears for a life well lived. Death is as much a part of life as birth is. We must learn to celebrate and applaud death as and when it is timely and marks the end of a beautiful inning.
On the other hand, when any one young dies we must mourn. When thousands of my brethren have died an untimely death, my sorrow knows no bounds. I weep for them. I know that weeping and mourning is of no avail. I know that national flag flying at half-mast will not bring back the dead to life. Yet, it pains me to see that the rulers of my country do not share my country's sorrow. For them one of their clan is more important than thousands of us - ordinary countrymen.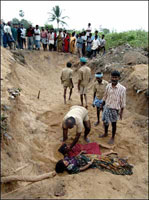 No, this is not a time to raise controversies and argue. Let us pray for all those who are no longer with us. Let us also pray to the Almighty to give strength to all those who have lost their near and dear ones. Most important, let us try to contribute for relief and reconstruction operations. Lastly, while we do all this, let us also tell our rulers that we have been pained by their insensitivity.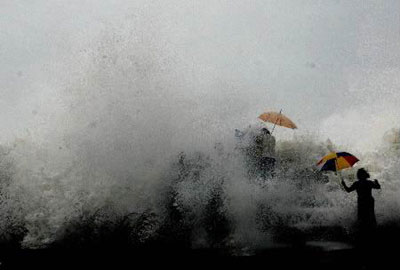 Anil Chawla
28 December 2004
Please write to me your comments about the above article.


anil@samarthbharat.com


hindustanstudies@rediffmail.com


ANIL CHAWLA is an engineer (and now a lawyer too) by qualification but a philosopher by vocation and a management consultant by profession.

Website developed and managed by



MF-104, Ajay Towers, E5/1 (Commercial), Arera Colony,
Bhopal - 462016 INDIA



© All Rights Free