RUDE INDIANS - I LOVE THEM

Author - Nandu Madhekar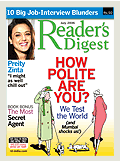 Readers Digest finds that Mumbai is the rudest city in the world. I think it does not know the difference between manners and mannerisms. Recently, when the local train services in Mumbai were down after the bomb blasts, many commuters had to walk home. People living along those roads came out and gave food and water to the weary commuters, throughout the night. If I were in trouble, I would definitely prefer to have such rude Mumbaikers around.
Let me tell a story, which illustrates how a salt-of-the-earth desi behaves. This is a true story. There is no falsification or exaggeration whatsoever.
A few years ago my brother, Vinayak, was traveling from Vadodara to Mumbai. His train terminated at Valsad late in the evening. He got off, and went to buy another ticket to Mumbai. But, when he put his hand in his pocket, he found that his wallet was missing.
He did have some loose change in the pocket, but it was not enough to pay for a Mumbai ticket. He sat on a bench on the platform, not knowing what to do next. And, it was already past midnight.
Soon, an elderly Mr Bhagwatkar approached him. They got talking and Bhagwatkar found about his predicament. He immediately gave him enough money to get home. Vinayak thanked him profusely. After returning to Pune, he returned the money, cancelled his lost credit cards and forgot about the incident.
A few weeks later, Vinayak got a postcard. It was from one Mr Mehta, who stayed 'above Shreeji Oil Mills' in Navasari. This is a small town on the Vadodara-Valsad route. Mehta explained, in battered English, that he had found the wallet and obtained the address from a visiting card in it. He had made two attempts to return the wallet by courier, but the courier could not locate Vinayak. Mehta now invited him to collect the wallet at anytime.
Vinayak did not go to Navasari right away. The wallet did not have much money, and he did not have any other business in Navasari. He filed away this information in his mind and forgot about it again.
Three months later, Vinayak was again traveling on the same route. It was late afternoon, and he had a couple of hours to spare. So, he decided to visit the Mehtas and got down at Navasari. He saw Shreeji Oil mills in the distance, and began walking towards it. As he approached, he met - and was welcomed by - one of the Mehtas.
Mehta was delighted to see him, and escorted him to their residence. It consisted of a single large room and a kitchen. It was, obviously, an impecunious family. There were about ten people at home. Vinayak, as the guest of honour, was offered the only chair to sit on. Everyone else sat on the floor around him. Messages were sent out quickly to various cousins, uncles and aunts who lived nearby. In a short while, around twenty-five people had assembled to welcome him.
Tea was served. Vinayak, again as the guest of honour, was served in a cup. Rest of the clan was given a saucer each, and they passed the teakettle around. Pleasantries were exchanged. An aspiring commerce student solicited Vinayak's advice on career moves. The wallet had been preserved at one of the cousin's homes. It was brought and returned, completely intact. After a while, Vinayak asked for their leave.
"But, how could you possibly go without having dinner with us? " they asked. So, Vinayak stayed on for dinner. It was simple Gujarati food, but with a sweet-dish specially prepared for him. Finally, dinner over, he again asked for their leave.
"But, it is already quite late. Why would you want to spend the night on an uncomfortable train to Mumbai?", they asked, "Stay the night with us and take the first train tomorrow." So, he stayed on again.
There was a problem though - the house did not have a bed and everyone slept on the floor. The Mehtas felt this would not befit a honoured guest. So, he was taken to a cousin's home, which had a bed. In the morning, Vinayak had a bath, breakfast and was personally seen off at the station by his host. They were still waving goodbye when the train finally pulled out of the station.
Nandu Madhekar
18 July 2006
Please write to me your comments about the above article.



nandu.madhekar@gmail.com

Nandu Madhekar graduated from IIT Bombay in 1980. After graduation, he went to USA, where he completed M.S. He was pursuing Ph.D. when he felt that he could no longer tolerate living like an outsider. He decided to be where his heart was and returned to India. Now, he is based in Pune and is a well-known consultant advising chemical and pharmaceutical factories.

Website developed and managed by



MF-104, Ajay Towers, E5/1 (Commercial), Arera Colony,
Bhopal - 462016 INDIA



© All Rights Free