Story of Discovery of Myself

Author - Anil Chawla
The year was 1975 and it was a week before I turned sixteen when I landed up with my steel trunk at Indian Institute of Technology, Bombay. Just a year before that my family had moved from a small industrial colony named Jadugoda in the forests of Bihar (now Jharkhand) to Vadodara. From the remote forests to a metropolitan city was a great learning experience as well as a challenge.
The bigger challenges were surely at IIT. I encountered the first one at the hostel. Most of my schooling had been in Hindi medium though last three years were in so-called English medium. I say "so-called" because the teachers used to teach in Hindi even though the medium was English. I could barely manage to speak English. My accent appeared funny especially to the ones who had come from the smart schools of metros.
Accent was not the only problem. I was a country bumpkin with no sense of dress and colours. At the school in Jadugoda, I was one of the few students who wore chappals - rest came barefooted. Before coming to IIT, I had bought a few 'good' clothes. Most of these clothes were atrocious in the eyes of almost everyone at the campus. There was a set of purple trousers which caused much mirth whenever I wore it.
If my attire made me look like an idiot, my ignorance in the matter of books, music and cinema confirmed it to all the smart guys around. I did not know even the names of bestsellers. James Hadley Chase and Perry Mason were strangers for me. The fact that I had read much of Premchand or even Guy De Maupassant was irrelevant. In music, my knowledge and taste stopped at old Hindi film songs. I did not know who Beatles were. I did not know the difference between pop, jazz and rock. I did not know the term Hollywood. All this greatly amused the crowd of Bombay-Poona-bred suave seniors whom I encountered at IIT.
Being treated like a joker at the hostel was just one challenge at IIT. The other big challenge was academics. I had always been a good student at school. It came as a big shock to be at the bottom of the class at IIT. The pace of studies at IIT did not suit me. I was and am still a slow but methodical worker. The rush of tests and quizzes was too overwhelming for me. When the first semester results came, I was shattered. I had managed to clear all subjects but the sprinkling of C's and D's was not something that I was prepared for. I thought that I needed to put in more hard work. During the second semester, I put in the maximum that I could. Sadly, to no avail! Second semester was a repeat of the first. At this point, it became almost impossible for me to keep my self-respect intact. On one hand was the constant ridicule and sarcasm that I faced at hostel and on the other hand was the attitude of many teachers for a no-good student.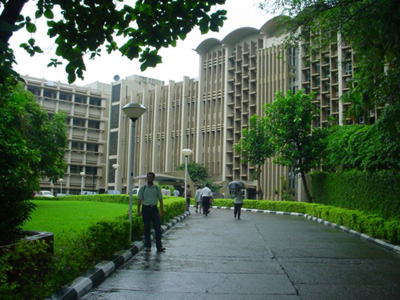 By the third semester, I had lost all hopes and had started developing serious doubts about my own capabilities. At this dark hour a miracle happened. Third semester had a course called Introduction to Scientific Methodology (generally known as Logic). This was a course that everyone dreaded. As a bottom-of-the-class student, I approached the course with all the fears and apprehensions. The main teacher for the course was Dr. Amitabha Gupta. He was assisted by Mr. TN Subramaniam. From the first class, I fell in love with the subject. Aristotlean logic, deduction, induction, set theory, Turing Machines, and Boolean algebra gave everyone else nightmares, but for me this was child's play. My favourite was when we were taught to prove that 2+2=4. Sure enough, while everyone else struggled through the course, I had the fun of my life and, most important, got the first A of my life at IIT.
Yes, the subject (logic) was one which touched some threads in my heart. But, I knew even then that if it was not for Dr. Gupta's and TNS's excellent teaching skills and design of the course, I would never have discovered the beauty of the subject. They helped me take the first steps into a new world. I consider myself indebted to Dr. Gupta and TNS for exposing me to the world of philosophy in a manner that was unique. Their passion for the subject rubbed off on me. In the darkness that had surrounded me at that point, they brought sunshine. I could now look up in the eyes of the topmost of the class and say with some pride that there was something in which I excelled and could do better than anyone else. Of course, the toppers of the class couldn't care less for my new-found passion. But, what mattered was that in my own eyes, I had a reason to keep my self-respect high.
After the gala experience of studying logic under Dr. Gupta and TNS, it was time to move on. In the fourth semester, there was a course called Ethics taught by Prof. Sinari, Mrs. Swamidasan and Dr. Sanyal. Mrs. Swamidasan also happened to be mother of a classmate and hostel-mate named Robin. She was motherly and very kind. Her soft voice and beautiful elucidation of the subject made her lectures an enjoyable experience. But it was Prof. Sinari's deeply intellectual and probing questions that gripped me. Prof. Sinari had a style of speaking that seemed very strange to us at that time. He stressed each word that mattered with great force and took pause in the middle of a sentence as if to gather all the force in his mind to bear upon the word that he wanted to stress. Prof. Sinari also knew German language. Later when I learnt a bit of German, I realized that Prof. Sinari's style of speaking had a touch of German diction. Nevertheless, he managed to move me like no one else had done till then.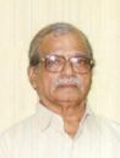 Prof. Sinari's approach to ethical questions involved starting from first principles and not accepting any dogmas. This was revolutionary in my eyes. I had always been a contrarian and a rebel. Now, someone was teaching me a logical way of questioning all beliefs and arriving at moral values. There were no theories that had to be crammed up. Theories like utilitarianism were only taught as tools to guide in the quest for knowledge. Prof. Sinari's approach was like that of an engineer-designer looking at a machine - study with an open mind and be willing to question everything.
The open-ended designer approach to ethics had no ready answers. This confused and irritated many of my classmates. They were used to having a teacher tell them the correct approach to solving a problem and also the correct final answer. They disliked the invitation by Prof. Sinari to open up their minds, to explore and to find alternatives in approach as well as in the final answer. This was totally different from the style and tenor of the course on logic. I had enjoyed logic, but this was better. At the end of third semester, I thought that I wanted to learn and teach logic and pure mathematics all my life. A semester later I was dreaming of becoming a philosopher.
I continued doing courses on philosophy under Prof. Sinari through the next few semesters earning an A in each one of them. The jarring part came in a Philosophy course that I did under Dr. Amitabha Gupta. In this course, Dr. Gupta taught us linguistic philosophy and Wittgenstein. I did not find anything interesting in Ludwig Wittgenstein. I had long and often heated arguments with Dr. Gupta. I now realize that probably I should have been more soft and diplomatic in my criticism of Wittgenstein. The course under Dr. Gupta was the only philosophy course at IIT in which I did not get A and landed up with B. Three decades later, it seems to be such a small thing. But back then it hurt me like no D or even E in any other subject had ever pinched me.
The B from Dr. Gupta was an eye-opener. It made me realize what academic philosophy is all about. This was the beginning of my disillusionment with academic philosophy. Around the same time, I read Nietzsche's aphorism - "There are philosophers and there are labourers of philosophy". A labourer of philosophy is trained to carry knowledge from one generation to the other without modifying it. Prof. Sinari had taught us to be philosophers and not to be labourers of philosophy.
During the latter half of my stay at IIT, I was romancing philosophy as if my life depended on it, guided of course by Prof. Sinari. Around the same time, I developed friendship with a girl who was studying philosophy at Wilson College, University of Bombay. My interactions with her made me realize that the way we were taught ethics and philosophy by Prof. Sinari and his team was completely different from the approach followed at any other college or university. The innovation and open-endedness that Prof. Sinari brought to philosophy teaching and learning was unique. He did not train one to be a coolie. He trained one to be an explorer, destroyer, designer and builder of thought systems.
My relationship with Prof. Sinari moved beyond the formal teacher-student relationship to a level where I could seek his advice on anything and everything under the sun. He was truly my mentor and guide helping me discover my vocation, my true nature, my calling in life and also holding my hand through the journey of developing strengths for pursuing my vocation.
In the last year of the B. Tech. program at IIT, a student is supposed to do a project. My department was Mechanical Engineering. So, I was expected to do something in mechanical engineering. I wanted to do a project in philosophy. I proposed a topic - "Analytic Mechanistic Models and Their Limitations" under the guidance of Prof. Sinari and with a co-guide from the department of mechanical engineering. No one in mechanical engineering department understood the subject, but probably they permitted it due to the use of the word "mechanistic". In my own view, I did good work. Alas, my view did not matter. At the final presentation and viva, Prof. Sinari could not be present. The examiner was a scientist from Tata Institute of Fundamental Research. He, as well as my co-guide could not make head or tail of what I was speaking. The examiner gave me a long lecture on the correct age of doing philosophy. He was kind enough to pass me, but the grade was a C. My heart was broken. There was no way I could be consoled. Prof. Sinari was also sorry. He told me that I surely deserved much better.
Once the pain and the anger passed away, I realized a truth. Academic philosophy was not the beauty that Prof. Sinari had made it for us. Prof. Sinari had taught us to be creative, innovative and free-spirited. He was an exception. I decided that I did not want to be an academician. I am not sure whether my decision was right. Probably, it wasn't and may be it was.
I could choose to keep away from academics, but keeping away from philosophy was not in my hands. After a few years of graduating from IIT, I returned to philosophy - writing articles on various subjects. I describe myself at the end of all my articles as "engineer by qualification and philosopher by vocation". My work as a philosopher is before the world and in due course history will judge it.
Talking of judging, I am reminded of Prof. Sinari teaching us to be non-judgmental. He taught us to avoid arguments and engage in exchange of utterances. As a true disciple of Prof. Sinari, I pass no judgment on either him as a teacher or on me as a student. I only wish to thank him from my heart in helping me discover my own self. My journey from the joker in purple trousers to philosopher would not have been possible without Prof. Sinari, Prof. Amitabha Gupta, Dr. TN Subramaniam, Mrs. Swamidasan, Dr. Sanyal, Ms. Vidya Subramaniam, Prof. John Mayer and everyone else who made up the philosophy group at Department of Humanities and Social Sciences at IIT Bombay during 1976 to 1981. I thank them all.
ANIL CHAWLA
1 June 2011
POSTSCRIPT
The above article was written on invitation from Prof. Viney Kirpal for second edition of her book, "You Moved My Life: Heartwarming Stories of Teachers who taught us to Dream and Mentored us". Prof. Kirpal taught me English when I was in first year of IIT. It surprised me that she remembered me three and a half decades later. On my part, I can never forget her. As a teacher, she was certainly very good. The more important part for which I always remember her is for something non-academic. In the last year of my stay at IIT, my amoebic infection problem had become acute. She came to know of it. She took the initiative to locate me and refer me to an ayurvedic doctor who cured me. I can say that she helped me complete my course at IIT. I have been blessed to have teachers like her who have showered their affections on me. I am sure that I can never repay in any way what I owe to them.





After completing the above article, I came to know that Prof. Sinari passed away last year. Prof. Sinari lived his life to the fullest as a teacher. He will continue to live in us - his students.
Please write to me your comments about the above article.


anil@samarthbharat.com


samarthbharatparty@gmail.com


ANIL CHAWLA is an engineer and a lawyer by qualification but a philosopher by vocation and a management consultant by profession.

Website developed and managed by



MF-104, Ajay Towers, E5/1 (Commercial), Arera Colony,
Bhopal - 462016 INDIA



Copyright - All Rights Free